$WOLFI's First Meme Contest and Upcoming Partnered Airdrops!
Posted Friday 07, January, 2022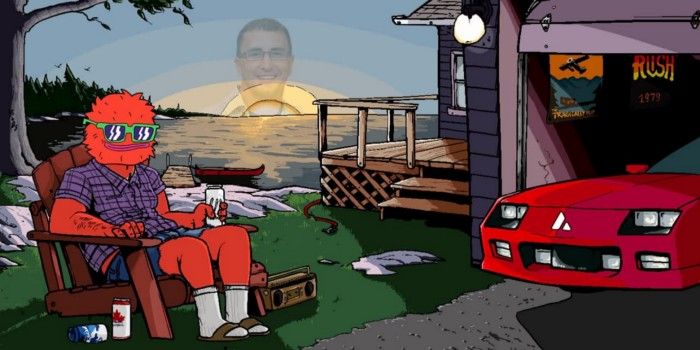 Good Bridging recently launched the $WOLFI coin. We've already outlined how the purpose of the project is to raise awareness for $GB and $AVAX, to provide funding for Good Bridging developments by sending a portion of every transaction to the GB DAO, and to establish it as a memecoin that the Avalanche community-at-large can easily embrace. Post-launch, $WOLFI has been gaining momentum as the network's memecoin of choice. Ever since we first discussed the creation of $WOLFI, we wanted to use rolling airdrops and engaging contests to increase awareness of the project and its mission. As such, today we announce our first official meme contest.
The rules are simple: create the best meme possible involving Avalanche's official mascot, Wolfie. Bonus points will be given to anyone incorporating either the $WOLFI or $GB token into their meme. In order to qualify, you must retweet the official contest post found on the $WOLFI Twitter page using your custom meme. The retweet should also include the cashtags $WOLFI, $GB, and $AVAX. Feel free to quote any well-known Avalanche influencers and major ecosystem projects as well. Bonus points may also be garnered this way. Ultimately, we encourage you to use the contest as an opportunity to channel your inner bridgooor and make all of your fellow community members laugh. Creative wit and humor are all we ask.
Prizes
First Place: 1MM $WOLFI
Second Place: 500k $WOLFI
Third Place: 250k $WOLFI
Second Partnership Airdrop
The time has come for our next $WOLFI airdrop to partner NFT projects. The first release of the token was a resounding success. We seek to replicate that drop by rewarding more communities within Avalanche that have shown loyalty and an eagerness to incorporate themselves into the wider Good Bridging community. The partners we have chosen for the airdrop CryptoVikings, Chained Vampires Clan, and Chikn holders. These projects have more than met all of the conditions we look for. Each will receive a total of 6,465 $WOLFI, amounting to 15% of the partnership airdrop bucket or 5% for each project. The airdrop will be executed in the coming days. If you have yet to receive any $WOLFI, stay abreast of token developments. There will be many more contests and airdrops forthcoming.